Brett & Jenny Hoffman
---
Thank you for taking a moment to learn more about us and the burden God has placed on our hearts for the people of New Zealand.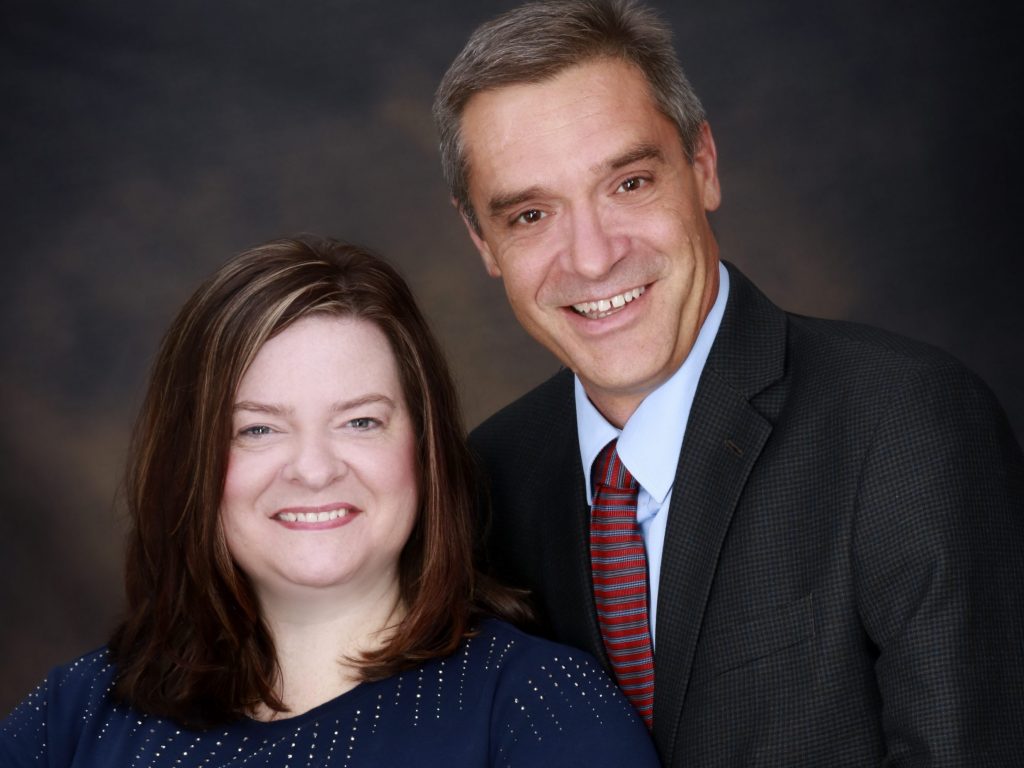 "Blessed is the man that trusteth in the Lord and whose hope the Lord is."
Jeremiah 17:7
---
Testimony and Call To Missions
Jenny and I were both born into Christian homes and raised by godly parents. I was saved at the age of 18, Jenny was saved at 6 years old.
God called me to preach when I was 23 and used I Timothy 1:12 to confirm that call. "And I thank Christ Jesus our Lord, who hath enabled me, for that he counted me faithful, putting me into the ministry;
I was not immediately clear in what capacity God was calling me to preach as He had not revealed that to me until many years later.
I began attending our sending church West Florida Baptist Church – Milton, FL in 1998 and met my wife who had been attending there since she was about 12. We met in Sunday School and began dating about 7 months later. We were married in 2002 and continued serving in the ministries of our church in whatever capacity we were asked, including the nursing home ministry, bus ministry and Kings Kids and also teaching 5th and 6th grade Sunday School and directing the kids choir.
Even before we married, we were involved in the ministries of our church. Jenny played the organ from the time she was 18 until 2014 when we were asked to be involved in a couple of other ministries.
On a Wednesday evening service, we were hearing an update about one of our supported missionaries who was beginning his 5th church in Panama. I clearly heard the Lord speak to my heart saying He wanted us to go to New Zealand and start churches, and to preach the gospel there.
Mark 16:15 says "And He said unto them, Go ye into all the world, and preach the Gospel to every creature." How could I ignore our Lord's command to go? Through prayer, seeking counsel from God's word and godly men I have known over the years, the Lord confirmed in my heart that this is indeed where He would have us serve. It was two weeks before I told my wife what God was doing in my heart. I continued to pray and seek God regarding Jenny's heart and mine being knit together for our future ministry. While it had been several years past that God had been dealing with Jenny about mission work, it was several weeks before she came alongside me and had the same confirmation as I.
I did not prod or coerce her in any way and that was my prayer – that God would bring her alongside me without my prodding and that the Holy Spirit would gently lead her in this matter.
A few weeks later as we had been talking about making our desire public, before the church, the message our pastor was bringing from Genesis 12:1 "Now the LORD had said unto Abram, Get thee out of thy country, and from thy kindred, and from thy father's house, unto a land that I will shew thee:" was instrumental in confirming to Jenny that it was time to make it known to our church what God was doing in our lives.
Isaiah 41:13 has spoken to our hearts numerous times "For I the LORD thy God will hold thy right hand, saying unto thee, Fear not; I will help thee."
We are excited about the call to go and we look forward to working with Michael and Nancy Grove in Ashburton New Zealand. We ask that you pray with us regarding three areas.
That the borders to New Zealand would open and we could begin the VISA application process
For the salvation of New Zealand as Paul wrote in Romans 10:1
That God would raise up men in New Zealand that can take the churches he allows us to start